Year 9 and 10 Place 3rd in Rounders Tournaments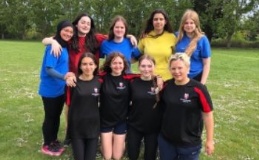 Great start to Girls' rounders tournaments this year both Year 9 and 10 placing 3rd.
The Year 10's had a great start to the event tallying up rounders after rounders, their fielding skills were quick and precise throughout. They worked hard as a team to stop the opposition from scoring. They tied 2nd place, which meant it went down to score difference where unfortunately they just missed out placing them 3rd overall.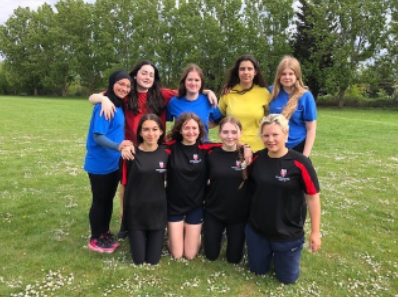 Coming together for the first time this Year 9 girls put their all into the games. The scores where tight in all the games, things were getting tense, but the girls continued to work hard, chasing down balls, making big throws and unbelievable catches. Having won two matches and lost two matches the year 9 girls were placed 3rd.